Garden rooms and extensions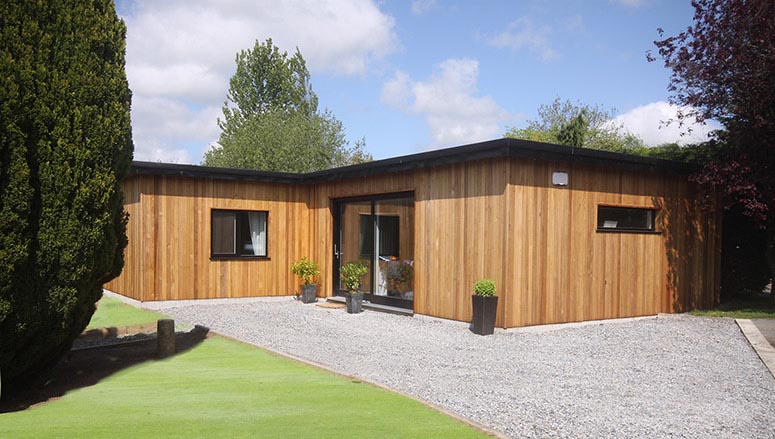 Our MFC system and offsite manufacturing methodology is an ideal solution if you are thinking of building a Garden room as a stand alone home, work office, or the ideal extension to pursue your hobby in a more serious manner.
As a home they are ideal as the offsite construction method is perfect. As opposed to a traditional  building  and the mess and disruption to family life is minimum. This process is also fully flexible, allowing construction details to be amended at any stage prior to manufacturing.
Combining the benefits of modern cold-rolled steel framing with innovative design & precision engineered, MFC is the most steel-efficient framing system on the market. Our in house MFC rolling machines convert light gauge galvanised steel into cold-rolled steel frame components. Available in single sections or pre-assembled frames, can easily be manufactured to suit our customers individual needs.
CONSTRUCTION BENEFITS
– Shorter build time
– Low-weight construction
– Reduced labour costs
– Superior quality
– Quick delivery
– Durability & strength
– Rapid dry envelope
– Fully recyclable, reusable & environmentally friendly